We are all too familiar with WordPress and its themes. Ever since the rise of GDPR, it is important for it to be GDPR compliant too.
What is GDPR you ask?
The EU General Data Protection Regulation or GDPR is a regulation in EU law on data protection and privacy for all individuals within the European Union (EU) and the European Economic Area (EEA). GDPR helps protect user's data by asking user's consent before collecting any user data on any website they visit.
All websites need to update their content and site as per the new laws implemented by GDPR. It all may seem too much for the ones who have newly created a website.
Well, making the website fully GDPR compliant is in the hands of website owners but finding GDPR compliant themes, now that we can help with. Here are some of the GDPR compliant WordPress themes that you can choose from as your site's theme.
Source: LeGrand
This theme is GDPR Framework WP ready! It comes with WP GDPR Compliant and The GDP Framework plugins in it, which makes the theme GDPR compliant.
It is fresh, it is stylish, it is the WordPress theme you were looking for. This multi-purpose template is suitable for any kind of business website, whether it be a creative agency or a taxing consultancy. Even startups can use this theme to come up with a unique and creative website of their own.
LeGrand WordPress theme has an advantage compared to many other themes, it can be customized using ThemeRex addons plugin. Thus you can not only modify and customize your website, but this plugin also gives you options like managing social media accounts, modifying posts and API keys. The theme is also mobile responsive, hence it would look as good on a small screen as it would on a big screen.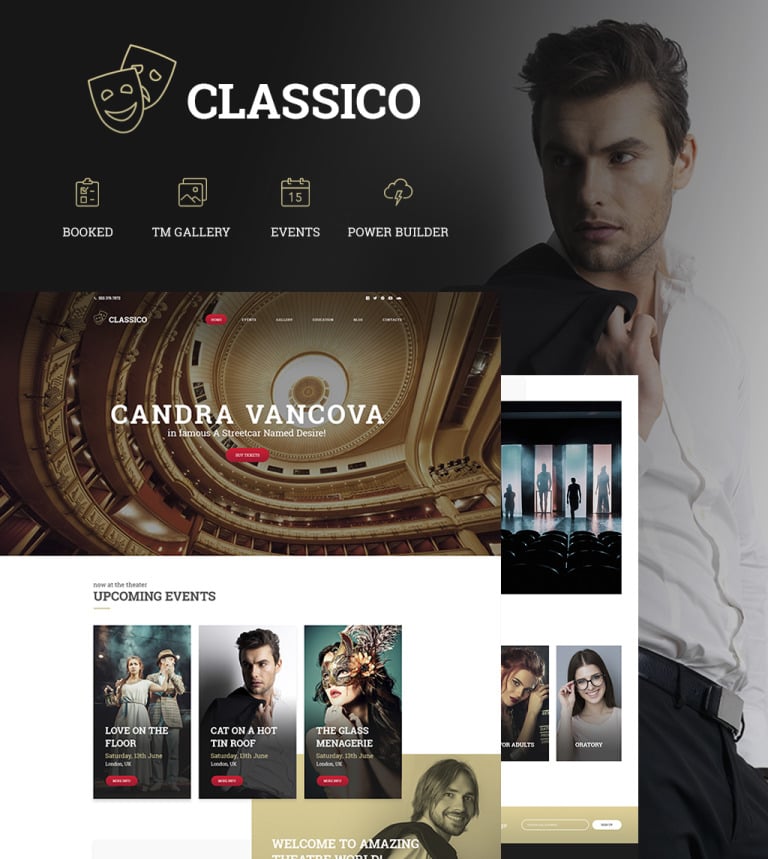 Source: Classico
A GDPR Suite is available when you buy this theme to make it GDPR complaint. It features like an option for site users to submit a request to access or delete or anonymize their personal data stored on your website and much more.
This fully responsive, SEO friendly theme comes with drag-and-drop functionality. With this functionality available, it is easy to build pages with this theme without getting into too much code. This e-commerce theme is up to date and a blend of design and serviceable functionality. This theme will make your store the perfect destination for shopping and give it a much-needed quality refreshment.
Source: Dr. Patterson
This theme is General Data Protection Regulation ready as it comes with WP GDPR Compliant and The GDP Framework plugins.
Now as for what's it suitable for, this one is easy to figure out, isn't it? Just by the looks of or the name of this theme, one can tell what kind of websites it is suitable for. Dr.Patterson WordPress theme is best suitable for medicine field websites. Clinics, hospitals, nursing cares, etc, can use this theme to build a creative and attractive website for themselves.
This can also be used to promote skin care, health and beauty tips too by doctors. This theme is very easy to use, and also has options for online bookings by current as well as new patients.
This theme is GDPR complaint as GDPR Framework WP Plugin included which makes it GDPR friendly.
This pretty looking WordPress theme is used by salons, spas, and even health and wellness centers. This is a health and beauty theme to make your website interesting appealing to the viewers. This theme supports WooCommerce, requirements for a store to be opened as part of the website can be taken care of.
The Jacqueline theme is search engine optimized. This means that with this theme, the chances of your website showing up high in the search results are more. It also has another feature that makes it more user-friendly. This theme gives you an option to change the content of the website to any available language as per the user's requirement and convenience.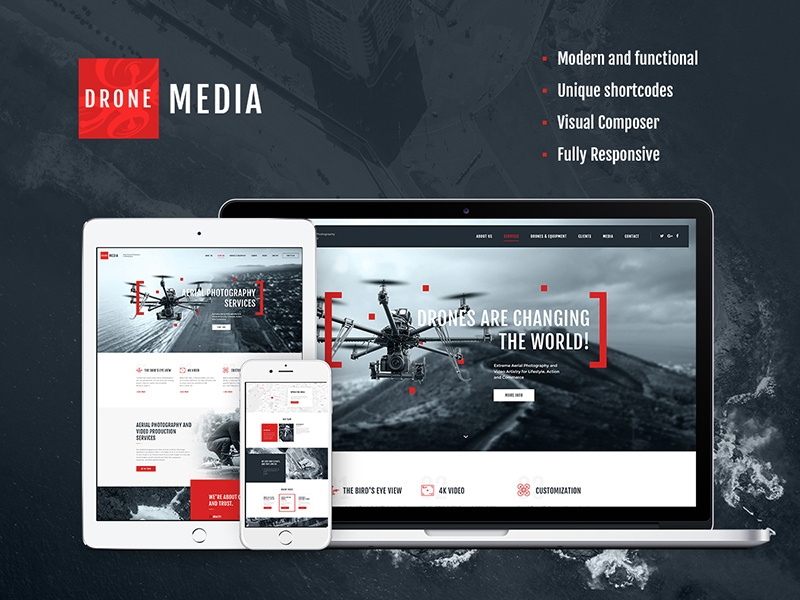 GDPR Framework WP Plugin is included in this theme making it GDPR friendly.
This WordPress theme called Drone Media and as its name suggests it is a media theme. This is an apt theme to showcase your photography talent by broadcasting the videos you recorded and photos you clicked. This theme build with a high-quality code of HTML and CSS is targetted towards videographers and photographers.
This theme is mobile responsive and looks as good on your phone as it does on your website. It has a drag-and-drop builder that makes it easier to customize and simpler to use. In addition to this, Drone is search engine optimized, increasing your chances to show up in the search results more, hence making your website more noticeable and generating more traffic.
Sometimes your blog website also requires a great WordPress theme.
Buzzblog is made compatible with all GDPR policies. This a huge theme loaded with numerous features that are multi-purpose in nature. Buzzblog WordPress theme is for all websites out there.
This theme is suitable for business, travel, food, shopping, or any other content that your website deals with. It also has support for social media platforms like Twitter, Instagram, Facebook, etc. so you can leverage your marketing strategy, such as Instagram automation and monitoring Facebook.
This theme is search engine optimized to boost the website's chances of showing up in the results. Also, it supports MailChimp, a tool that keeps the users updated and help to stay connected.
These were some of the lovely GDPR complaint themes for WordPress, that might turn out to be just perfect for your website. Hope this article helps you choose the best one. Do try them out yourself!